HELSINKI, Jan. 31, 2023 (GLOBE NEWSWIRE) — Fusion File Share by Tuxera, which maximizes the speed and efficiency of data access, offers a Scale-Out feature that is unique among SMB deployments running the open source Linux operating system.
Tuxera is a leading manufacturer of storage management software and networking technologies. Fusion File Share provides users with the fastest and most reliable access to shared file resources and has all the features required by modern enterprise organizations, cloud providers and software-defined software companies.
The Scale-Out feature allows the creation of a parallel and scalable service of multiple SMB servers. Where many enterprise storage systems rely on a single SMB server for operations, Scale-Out enables a multi-SMB service that can target multiple file cluster nodes and storage systems, providing faster throughput with low CPU and memory usage.
Fusion File Share with Scale-Out is designed for enterprise-scale businesses which place high demands on shared storage systems, such as:
Media and entertainment companies that edit 4K/8K video.
AI/ML companies that analyze images, files or any unstructured data.
Medical companies that store CT, PET, X-ray, microscope and other images and analyze them with AI/ML or human analysis.
Cloud companies that serve a large number of clients with small and medium enterprises.
Accordingly, for SMB file sharing to scale or run, it must be optimized to provide the highest possible data transfer rates. Server throughput or the number of files passing through a particular system must be properly calibrated to perform the specified optimization.
SMB's multi-node scale-out capabilities simplify this process. Users can add or remove nodes as needed to scale or descale servers – without experiencing service interruptions in the process. The feature also provides redundancy, functioning as a failsafe – in the event that one node experiences an outage, the rest of the node cluster can maintain operations.
"Competitive products in today's market use single-node setups, leaving thousands of projects at risk every day," said Jukka Muhonen, Product Manager at Tuxera.
"It only takes a single node failure to cause damage across the company. With Fusion File Share with Scale-Out, users can rest easy knowing their data is protected by a multi-node environment with backup redundancy."
In addition to serving as an ideal cloud storage tool for an ever-growing user base, Scale-Out can also be critical for machine learning/AI processes. It provides the fast data transfer and scalability required for real-time medical image analysis or video surveillance. It also facilitates the cleaning and de-noising of images, audio, documents and simulations, as well as algorithm data refinement.
"The use cases are nothing short of extraordinary. Whether you're dealing with large video files, AI processes, machine learning tasks, or simply need a way to strengthen your cloud storage operations, Scale-Out can deliver a scalable and secure solution," he said. Antti Alila, head of the Tuxera business department.
To learn more about Tuxera's Scale-Out feature or any other storage management solution, visit https://www.tuxera.com/products/fusion-file-share-smb-enterprise/.
About Tuxera
Tuxera is a leading provider of quality-assured storage management software and networking technologies. We help people and businesses store and move data reliably while making file transfers fast and content easily accessible. Our software is at the heart of billions of phones, tablets, cars, TVs, cameras, drones, external storage, routers, spacecraft, IoT devices and public cloud storage platforms.
Tuxera's customers include automotive manufacturers, appliance manufacturers, industrial equipment manufacturers, data-driven enterprises and more. They rely on our software to protect data integrity, improve storage performance, transfer data quickly and securely, and extend the life of flash memory in their products and projects. We are also members of JEDEC, AGL, SD Association, The Linux Foundation and other industry associations. Founded in 2008, Tuxera is headquartered in Finland, with regional offices in China, Germany, Hungary, South Korea, Japan, Taiwan and the USA
Contact information:
Marija Penaloza
[email protected]
Related images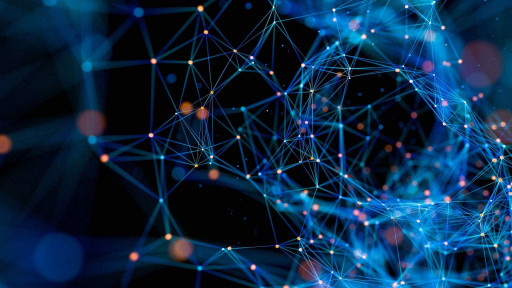 Picture 1: Tuxera
This content is published via the Newswire.com press release distribution service.