Something interesting happened to me recently. It was a book event for the novel "How to Sell a Haunted House" by Charleston-based acclaimed horror writer Grady Hendrix. But it was billed as a one-man show.
Lately, I've been intrigued by the idea of ​​live performances slipping into the literary lane, disrupting the accepted protocols of the book circuit. It happened at the 2022 Charleston Literary Festival, through an amazing performance of TS Eliot's "The Love Song of J. Alfred Prufrock" and "The Waste Land" by actor Edoardo Ballerini.
Hendrix's exile took a very different turn when he appeared at The Riviera Theater on Jan. 20, the first in a new literary series there in collaboration with Buxton Books featuring New York Times bestselling authors.
Hendrix made the list with his previous title, "The Southern Book Club's Guide to Slaying Vampires." Since appearing on Riviera, the recently released "How to Sell a Haunted House" has landed right at #5.
But at the Riviera show, there was no flipping through the bound pages in search of sales-boosting passages. There were no questions and answers about the creative process. The book and the show are thematically related, but Hendrix's approach to the event reveals little about his story of a young mother who finds herself in Mount Pleasant after the death of her parents, struggling to sell the family home in Old Village.
That's about as many plots on offer at the event, but haunted houses loom in every one. Both page and stage reflect Hendrix's uncanny ability to dance between light and dark, and to apply an impressive rigor throughout. For Hendrix, the devil is in all its details — evocative, specific and, time and time again, spot on.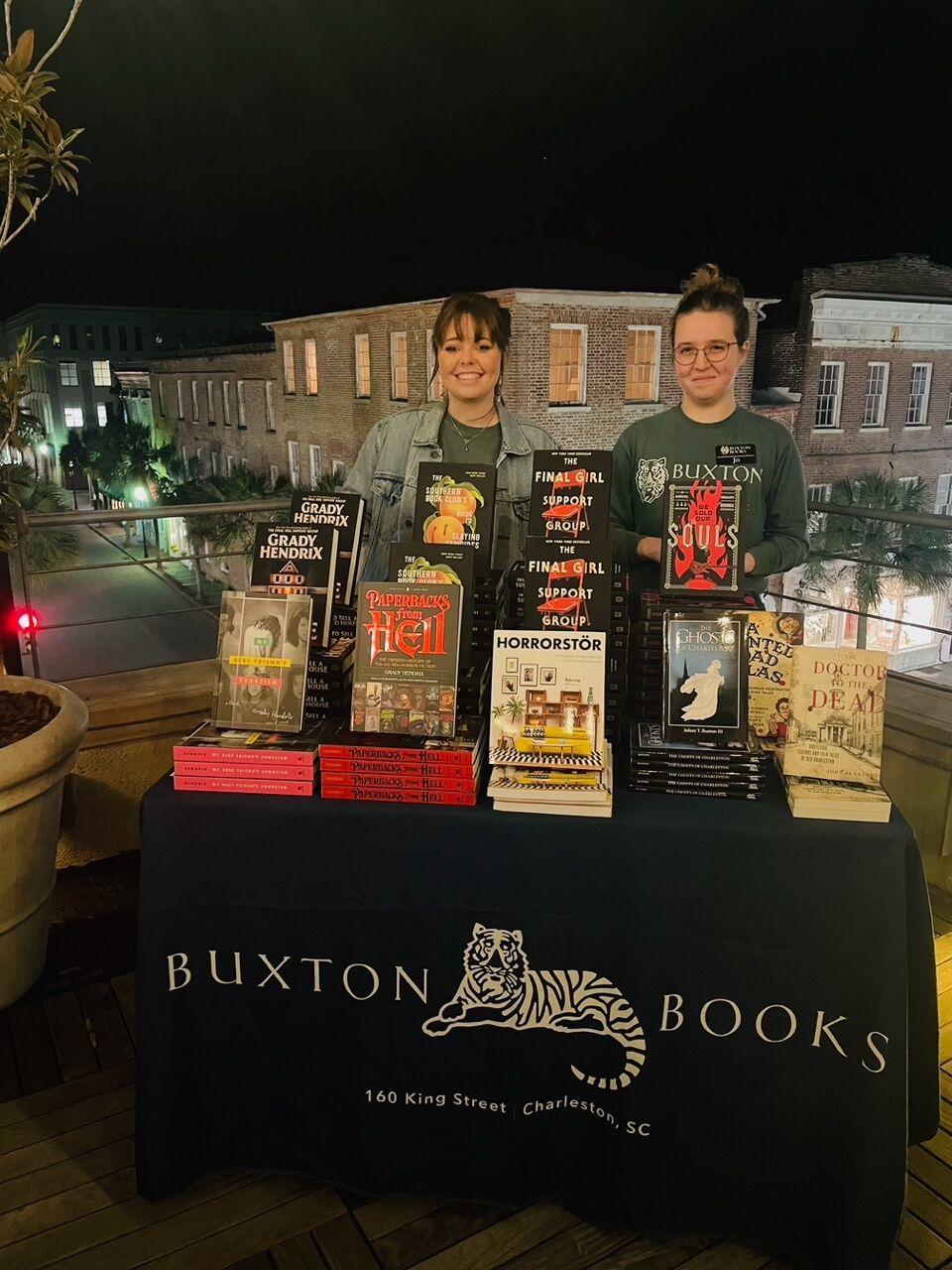 Dressed in a navy suit perfect for a presentation, the author took the podium armed with a PowerPoint that dropped dead. With equal parts willingness and friendliness, he measured the show's conceit. Forget about the tweedy author who improves his word choice. Instead, imagine a motivational speaker you might find at a time-sharing seminar.
Instead of going into the plots, Hendrix directed us to sell his own haunted house, offering plenty of expertly canned snake oil sentiments. Checking the presence of the incorporeal dead, he sifted through slang tips like he was super high on bad coffee at the conference center.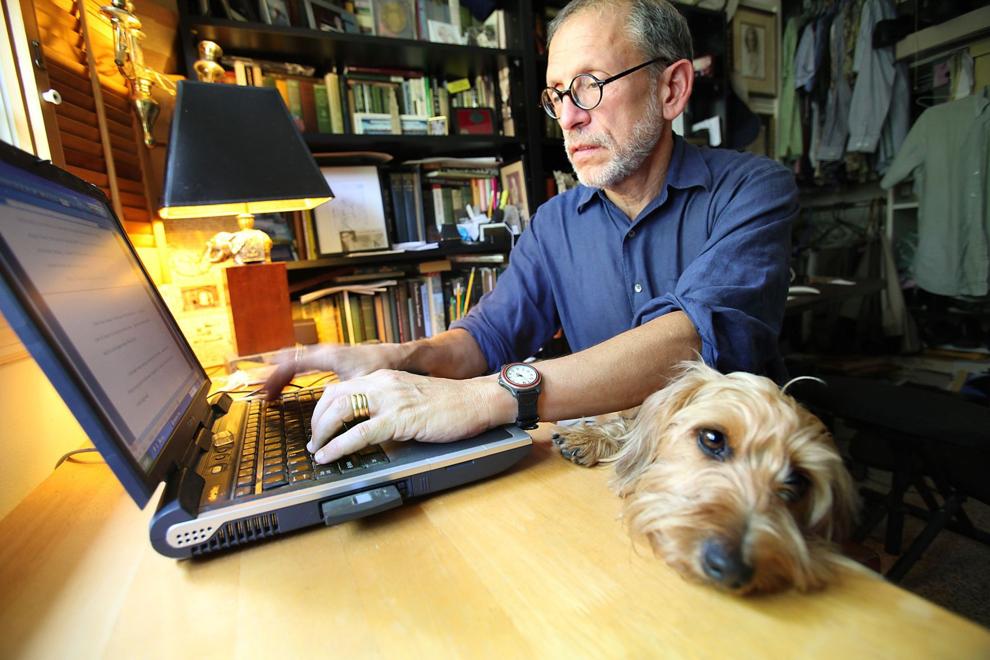 As a former ad sales support person, this triggered me a bit. Countless hours of witnessing such silver dots have unleashed my inner strength, coming dangerously close to my very soul with the hope of closing a deal.
But Hendrix was so energized by his construct that it was impossible not to just sit back and laugh. The audience was certainly obsessed with it, laughing and clapping and sometimes joining in as he hammered home the premise that there are ways to account for phantoms when moving property.
Hendrix also served up a sizable chunk of history, illuminating how we got to the modern ghost business, from Charlotte Riddle's 1875 "The Uninhabited House" to "Burnt Sacrifice" to numerous ghost-hunting television shows.
True, maybe we could have done with a little less outlandish menu selections in said spooky books and probably would have lived meaningful lives without comprehensively immersing ourselves in every sequel and extension of "The Amityville Horror" brand.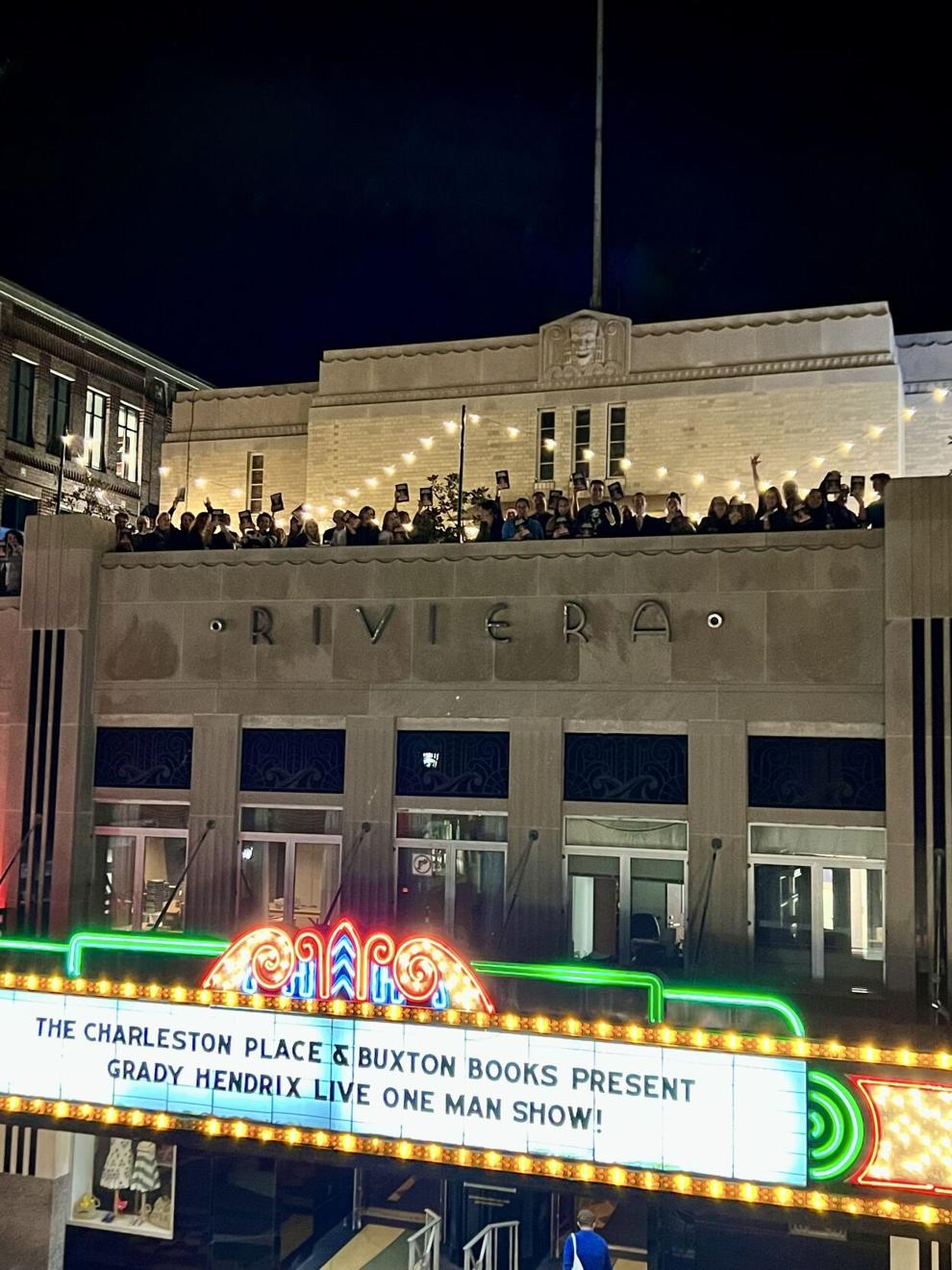 But it's a testament to Hendrix's cult following and disarming appeal that audiences bravely stuck with him as he pushed such cheesy narratives and left no stone unturned in those cash cow franchises that just refused to die. In the end, you came out of the gates of hell with a solid feeling that a horror novel had reached the 5th place on the bestseller list. And it was fun to change lanes from Hendrix.
I first met Hendrix in his youth, back in smaller Charleston, far less busy real estate, when we were both in a Children's Theater production at what is now the Queen Street Playhouse. He was Dopey to my Snow White, a role that obviously made an impression on the author, because his novel gives Marko the role.
And while his one-man show mostly focused on moving a haunted house in today's terrifying real estate market, there was nothing dying about the crowd that gathered to catch a glimpse of the "it" horror auteur. Afterwards, a winding line of devotees clutching recently purchased books patiently waited for his trademark personalization.
All in all, An Evening with Hendrix fueled by the release of a new book is many things—inventive, informative, exhaustive, and infectious in its genre rigor, its ready humor, and its culminating heart.
One thing is not to answer the phone. For this author, such a deadly phenomenon has no chance.