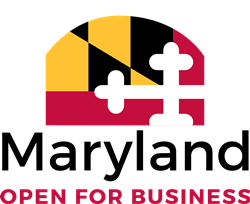 From our thousands of miles of coastline to our local cultural traditions and entrepreneurial spirit, Maryland's strategic proximity to one-third of the population and top-rated school system make it one of the best places to raise your workforce.

BALTIMORE (PRWEB)
November 22, 2022
The Maryland Marketing Partnership, created by Governor Larry Hogan in 2016 to help fuel Maryland's branding and marketing efforts to attract businesses, create jobs, and grow the state's economy, today shared a roundup of the latest news from businesses and organizations. They are part of the camaraderie.
"It is incredibly gratifying to see these Maryland organizations continue to invigorate this beautiful state with scholarships, events, entertainment, food and more," said Tom Riford, CEO of The Maryland Marketing Partnership. "From our thousands of miles of coastline to our local cultural traditions and entrepreneurial spirit, Maryland's strategic proximity to one-third of the population and top-rated school system make it one of the best places to elevate your workforce."
Greenbelt-based Bozzuto was listed on Seramount's Inclusion Index for the fourth consecutive year. The Inclusion Index helps organizations understand trends and opportunities in demographic representation, creates a roadmap for driving internal change, and identifies diversity, equity, and inclusion (DEI) solutions to close any gaps. Bozzuto was among 54 organizations recognized for creating an inclusive workplace, receiving a score of 60 percent or higher.
National Harbor-based Cloudforce welcomed state and local officials, customers, partners, family and friends to its official ribbon cutting, commemorating its new 15,000-square-foot office space. Twenty Cloudforce tech ninjas, project managers and marketers traveled to Austin, TX for SpiceWorld 2022, a 3-day tech expo. Cloudforce joined forces with the Blacks in the Microsoft National Capital Area (BAM NCA) for their annual BAM NCA Family 5K Walk, Jog, Run, benefiting scholarship funds and charities, including the Boys and Girls Clubs of America. Cloudforce also co-sponsored the 2022 Youth & Real Estate Event to benefit the Boys & Girls Club of America of Greater Washington (BGCGW).
Eastern Watersports, based in Middle River, is Maryland's small company for outdoor recreational equipment. Selling gently used and new items, the company offers affordable holiday gift ideas for all outdoor enthusiasts, including kayaks, paddleboards, water sports accessories, scuba gear, golf equipment and sports equipment for athletes of all ages. Visit them online at http://www.easternwatersports.com.
Baltimore-based Ellin & Tucker announced that Ed Brake will step down as chief executive officer after more than 30 years of service. Current CEO and COO Aileen Eskildsen takes over as CEO and has worked closely with Brake and the company's management team for most of Eskildsen's 26-year career with the company. They have collaborated to ensure a seamless and strategic transition for our employees, customers and partners. The Ellin & Tucker family applauds Brake's decades of service and his devotion to the company, its employees and the community.
Rockville-based Kaiser Permanente opened its new 48,000-square-foot West Hyattsville Medical Center in Prince George's County last August. This facility expands access to nation-leading quality care through on-site primary care services including adult and family medicine, a newborn care center, OB/GYN and pediatrics, and offers pharmacy and on-site lab. The location will serve more than 26,000 members each year. In September, Kaiser Permanente also awarded $520,000 in health equity grants to 13 community organizations and nonprofit organizations throughout the Mid-Atlantic region. The grants address social factors that can affect a person's total health, such as food security, safe housing, schools, and economic opportunity. The funds will support programs and resources that allow them to expand their impact.
M&T Bank, with offices and branches throughout the state of Maryland, was the top U.S. Small Business Administration (SBA) lender to the Baltimore region for the 14th consecutive year in 2022, reflecting continued commitment of the bank to help small businesses throughout Greater Baltimore. In Baltimore, M&T approved 250 SBA 7(a) loans for $36.69 million in fiscal year 2022, which ended September 30. The bank issued more than half of all approved SBA 7(a) loans in the Baltimore area. The bank also sponsors business accelerator programs designed to help minority entrepreneurs in the Baltimore metropolitan area get their businesses off the ground.
Peterson Companies, a longtime Maryland company, announced the opening of Miss Toya's Creole House in downtown Silver Spring, one of the region's most vibrant communities. Founded by local restaurateur Jeffeary Miskiri, Miss Toya's brings the heat to downtown Silver Spring with Southern Creole food and drinks. Rio, Gaithersburg's premier outdoor shopping and dining destination, has signed lease agreements with SportRock Climbing Centers and Miss Toya's Southern Kitchen. The couple joins more than 50 brands located in Rio's spectacular coastal setting. Additionally, National Harbor presents Spirit Park, a historic space designed as a modern tribute to the pride of the American flag, to kick off Veterans Day.
Towson-based Route One Apparel invites you to shop their selection of over 3,000 unique products in person this holiday season. The popular online retailer will be selling at both the Festival of Trees at the Maryland State Fairgrounds in Timonium November 25-27 and the Makers of Maryland Holiday Pop Up Shop on THE AVENUE in White Marsh on Saturday, December 3. Route One Apparel is also pleased to announce its new licensing agreement with Morton Salt, Inc., and plans to release its first designs featuring the iconic Morton Salt Girl this fall.
Baltimore-based St. John Properties, Inc., one of the nation's largest and most successful private commercial real estate firms, has earned Leadership in Energy and Environmental Design (LEED) certification from the US Green Building Council (USGBC) per 100. building in its national portfolio. Since beginning its sustainability program in 2009, St. John Properties has been ranked among the top five LEED developers nationally by the US Green Building Council. The company also entered the North Carolina market with the recent opening of a new regional office in Raleigh and the opening of another tower in Pleasant Grove, Utah.
SECU, based in Linthicum Heights and the largest credit union in Maryland, will participate in the annual Shop Maryland Save for the Holidays campaign for the third year. In partnership with MD|DC Credit Union Association Controller Peter Franchot, launched the campaign to help Marylanders get into the holiday spirit and encourage members of Maryland credit unions Save even more with incentives from participating partners. To maximize every dollar its members spend locally, SECU is doubling member rewards when they shop at Maryland businesses with their points-eligible SECU credit card, now through December 31.
Columbia-based TEDCO invested in technology startups CoolTech, LASSARUS, Flexnode, Tuzmo and NanoBioFAB, and opened applications for its SBIR/STTR proposal lab. Four of his portfolio companies were also featured on ABC7 Good Morning Washington, including Airgility, Galen Robotics, NasaClip and PerSoN Care. TEDCO CEO Troy LeMaile-Stovall was featured in I95 Business Magazine and TEDCO's Maryland Innovation Initiative (MII) Executive Director Dr. Arti Santhanam was featured in World's Leaders Magazine.
Baltimore-based University System of Maryland (USM) and the state's public higher education system was recognized in the 2022 edition of the College Board's annual Trends in College Pricing report, confirming that Maryland families continue to benefiting from USM's commitment to affordable options. in their institutions. The edit showed that public state tuition and fees in Maryland ranked below the national average for the 2022-23 academic year and ranked 25th out of 50 states. Tuition at USM is substantially more affordable than neighboring states such as Pennsylvania (4th most expensive state), Virginia (8th most expensive), and Delaware (11th most expensive). USM data shows that approximately 50 percent of the system's 2021 state baccalaureate recipients completed their college experience debt-free.
Frederick-based Warehouse Cinemas invites you to join the Film League on November 27 from noon to 2 pm for their upcoming Brunch Club screening of 'The Bodyguard' in celebration of the classic film's 30th anniversary. Brunch Club is a group of moviegoers who get together every month to experience a movie and talk about it, enjoying a variety of new and vintage movies for just $5 a ticket. Kick back in a heated recliner, with a bag of HANGOVER maple bacon popcorn and a $5 cocktail in hand!
Weller Development announced a new partnership in the Bahamas with the world's No. 1 luxury hotel group, Six Senses Hotels Resorts Spas, leading global impact investment manager Pegasus Capital Advisors and the Global Coral Reef Fund. This dynamic team is bringing Six Senses to Grand Bahama Island with a brand new hotel, villas and residences with a focus on sustainability and regeneration. The development will create employment opportunities for Gran Bahamians, enhance the island's natural features and engage the surrounding community while protecting the land for future generations of locals and visitors, acting as an example for future models of sustainable tourism throughout the Caribbean.
About the Maryland Marketing Association

Founded by charter as the Maryland Public-Private Partnership Marketing Corporation, the Maryland Marketing Association develops a brand strategy for the state, markets state assets, and encourages the location and growth of new businesses in Maryland.