This year brings too many good horror novels to list them all by name, but here are a few I'm looking forward to that span a wide range of takes on the genre at a time when horror fiction is undergoing a renaissance. Strongly represented in the following offer are haunted buildings of various types, from houses to hotels to luxury apartment buildings, along with a multitude of authors who combine history and horror. Beyond that, it's hard to spot trends, other than compelling narratives and innovative use of genre conventions. To enjoy!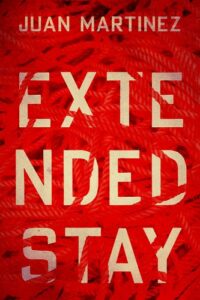 Juan Martinez, Extended stay
(University of Arizona Press, January 17)
El Norte is meeting Barton Fink in this hotel horror. Two siblings flee Colombia to the United States and end up in a dirty hotel in Las Vegas where strange figures lurk in the corridors and monsters feed on the sorrow of the most vulnerable. What follows is a brilliant horror novel and a scathing critique of capitalism and exploitation.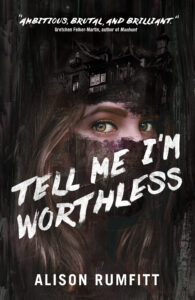 Alison Rumfitt, Tell me I'm worthless
(Tor Nightfire, January 17)
In this intense story of a haunted house, three girls spend the night on a property cursed by the hatred and violence of those who first occupied its property. One is trapped in the house forever, and the other two barely escape, the dark powers of the house revealed their vulnerability and mutual hatred. Rumfitt deftly uses body horror and haunted house tropes to explore the trans experience in turf-ridden England, and Tell me I'm worthless contains a strong anti-fascist message for a nation burdened with increasing prejudice.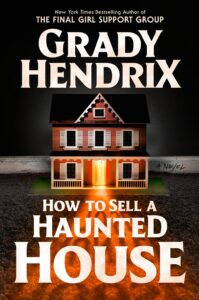 Grady Hendrix, How to sell a haunted house
(Berkley, January 17)
I'm not exaggerating when I say that Grady Hendrix's newsletter Paperbacks from Hell saved me from losing my sense of humor during the pandemic. His hilarious, metatextual horror fiction is absurdly entertaining, and his new novel, How to sell a haunted house promises to nail the ghost tracks while paying homage to the long history of supernaturally haunted homes. And in a country saddled with aging housing stock, this book is probably more practical than any of us would like to admit.
The article continues after the ad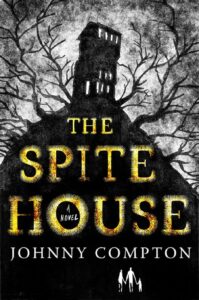 Johnny Compton, House for spite
(Tor Nightfire, February 7)
Eric Ross and his two daughters are on the run and want to settle down somewhere where they won't be watched too much. Enter Spite House, a haunted house on a hill overlooking an abandoned orphanage, whose owner is looking for a new guardian to help prove the house is haunted. If Eric can stay in the house long enough to get proof of paranormal activity, he and his daughters will have enough funds to go completely off the grid. But with the home's tendency to rob its previous guardians of their sanity, the question is, will Eric find safety for his family, or has he put them in greater danger than ever before? Another great entry in the horror revival and one of the few gothic works by black authors on this list.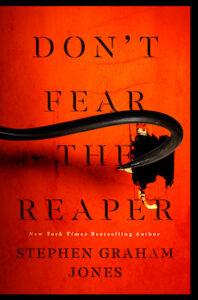 Stephen Graham Jones, Don't be afraid of the reaper
(Saga, February 7)
Stephen Graham Jones blew me away with the first in his Indian Lake trilogy, My heart is a chainsaw, and Don't be afraid of the reaper is, if you can believe it, even better than the first one! Jade is back, now in her 20s, as a killer and a blizzard converge on the town of Proofrock and another massacre threatens. Can Jade stop the Dark Mill South serial killer before he finishes his revenge on the 38 Lakota men killed in the 19th century? A fast-paced novel that takes place in just a day and a half, you'll want to read it just as quickly.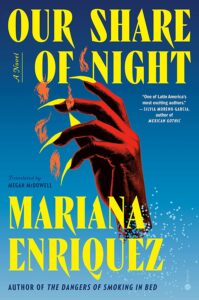 Mariana Enriquez, Our part of the night
(Hogarth, February 7)
What a strange and brilliant novel. Mariana Enriquez delighted with her collection The dangers of smoking in bed and Our part of the night it's just as awesome (and awesome). Starting with Argentina in the years of dictatorship, Our part of the night follows a father and son on a grief-induced journey as they mourn the loss of the woman who united them, and her dangerous (and presumably immortal) family is hot on the heels of them. A dark vampire noir that heralds a new era of South American horror.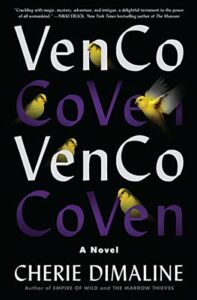 Cherie Dimaline, VenCo
(William Morrow, February 7)
If you enjoyed the third season of American Horror Story or just rode the wave of new witch books last year, then VenCo it's for you! A millennial Metis woman finds a tarnished silver spoon in her wall that gives her access to indigenous magic and connects her to a host of witches hiding in plain sight.
The article continues after the ad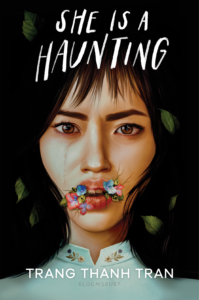 Trang Thanh Tran, She is haunted
(Bloomsbury, February 28)
So many good haunted houses this year. This one has a fantastic setup: in She is haunted, a young woman goes to live in her father's house in Vietnam before college, only to find her family consumed by the colonialism still hidden within the walls of the crumbling estate. She is haunted reads like Mexican Gothic meets Margurite Duras, for an eerie literary horror novel set entirely in historical milieu. Also, in case the cover design didn't alert you, there are bugs. Lots of mistakes.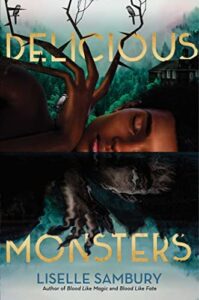 Liselle Sambury, Tasty monsters
(Margaret H. McElderry, February 28)
In the recent past, a girl who can see ghosts inherits a haunted house and then disappears. In the present, a girl who has a complicated relationship with her exploitative mother moves into a mansion with supposedly healing energy and a secretly dirty past. When she learns about the history of her new home, Sambury's protagonist begins to investigate the home's crimes against previous residents for her investigative podcast, and hopefully bring down her mother's self-help empire.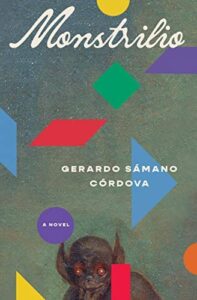 Gerardo Samano Córdova, Monster
(Zando, March 7)
Part of the new wave of haunted house horror that continues to expand and redefine the genre, Monster is about a woman who creates a monster from part of her dead son's lung, feeding it bloody sacrifices as it grows into the image of her long-gone child. Her monstrilio is loved, cared for and completely monstrous. But aren't even the monsters among us capable of (and deserving of) love? Read this if you like Sarah Gailey Just like at home!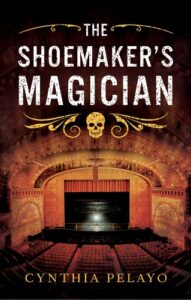 Cynthia Pelayo, Shoemaker magician
(Agora, March 21)
In the second book of Pelay's Chicago Saga, an old movie palace and an icon of horror movie culture may be the keys to solving a gruesome new murder. Pelayo brings the gothic culture of the city with care and love and crafts an empowering mystery with compelling characters. –DM
The article continues after the ad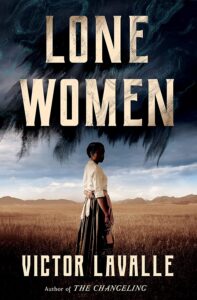 Victor LaValle, Lonely women
(One world, March 28)
Adelaide Henry is the last of her line, burdened by a curse that drags her across half of the continental United States from warm California to icy Montana. There she finds friendship, companionship and a new beginning, but will she be able to control everything that is hidden in her unusually heavy steam trunk? Lonely women is a searing and disturbing mix of historical detail, western imagery and terrifying twists, from an author who continues to reinvent horror on every page.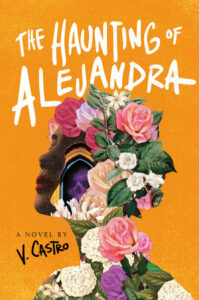 V. Castro, Haunted Alejandra
(Del Rey, April 18)
V. Castro's heroine is haunted by the ghost of La Llorena—or, at least, by an ancient evil that has found a way to embody a folk legend. She must go to a curandera and process her personal and generational trauma before she can even hope to break free of the demon that is possessing her, which also works as a perfect metaphor for clearing the fog of depression and looking at the social structures and histories that contribute to our disease today .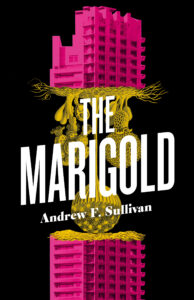 Andrew Sullivan, Marigold
(ECW, April 18)
An evil housing estate is the setting for this horror of gentrification, complete with shoddy construction, rampant corruption and a mold infestation that may have a mind of its own. Marigold is a half-sold luxury apartment building; next to it are the foundations of the still unbuilt Marigold II, where something monstrous lurks in the depths… A satirical look at the luxurious life that is supposed to evoke High rise.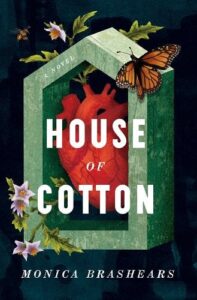 Monica Brashears, Cotton house
(Flatiron, April 4)
In this photographic horror novel, 19-year-old narrator Monica Brashears is penniless, working an odd job and recently suffering the loss of her grandmother, the most important adult in her life, when she receives a strange offer from the owner of a funeral home: be his role model while creating experiences for those who have a hard time saying goodbye to the dead. What follows is a haunting and sly Southern Gothic with plenty to say about race, gender, and appropriation.
The article continues after the ad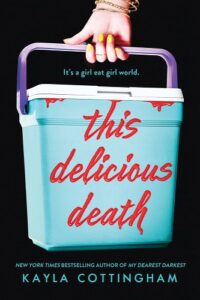 Kayla Cottingham, This delicious death
(Sourcebooks Fire, April 25)
Years after a virus known as the Hollowing turned part of the population into cannibals, the invention of synthetic organs stabilized the survivors and allowed them to reintegrate into society. Four "hollow" girls from SoCal are ready for a pre-college summer party and head to a music festival in the desert, but when they arrive, they soon learn they're not welcome, and may even be set up for murder. Well yes. Queer zombies at Burning Man. Otherwise known as the perfect decoration for a novel or my future Halloween costume.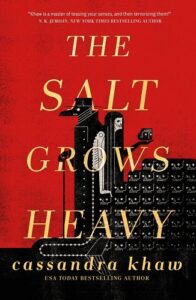 Cassandra Khaw, The salt becomes heavy
(Tor Nightfire, May 2)
What if Ariel laid the eggs and then her monstrous daughters ravaged the entire kingdom? A mermaid, her daughters and a plague doctor (the only being spared in the massacre) go on a winter journey where they encounter a disturbing village that evokes the darkest of the original Grimm fairy tales. Khaw's prose is visceral, disturbing and beautiful in equal measure.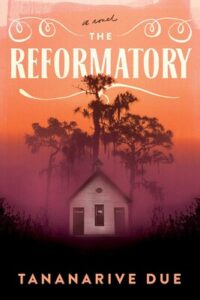 Tananarive Due, Correctional home
(Saga, June 27)
Tananarive Due is one of the greatest living horror writers, and her new book combines her signature style with an exploration of very personal trauma: Due's great-uncle was one of many black children harmed by a Florida reform school known as the Dozier School for Boys, and Correctional home takes readers into the nightmare that was school circa 1950. It's sure to be as powerful as it is haunting.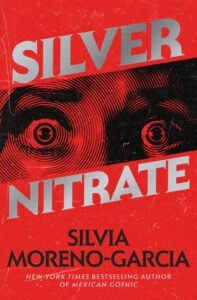 Silvia Moreno-Garcia, Silver nitrate
(Random House, July 18)
Silvia Moreno-Garcia's parents both worked in radio, so maybe that's part of the inspiration behind this crazy ode to sound engineering and the (literally magical) power of the human voice. Silver nitrate features a sound editor and former actor as they befriend an elderly icon from the Golden Age of Mexican cinema, only to find themselves drawn into a vast conspiracy to harness the magic of the screen and bring an occult-obsessed Nazi back from the dead. This book has it all, and I can't recommend it enough!
The article continues after the ad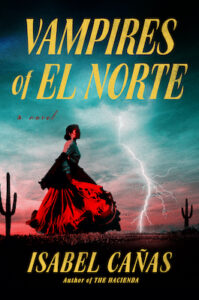 Isabel Canas, Vampires of El Norte
(Berkley, August 29)
I loved the lush, gothic debut of Isabel Canas, Hacienda, and I'm excited for its sequel, set on the Texas-Mexico border during the 1840s, featuring two childhood friends reunited to fight the undead.